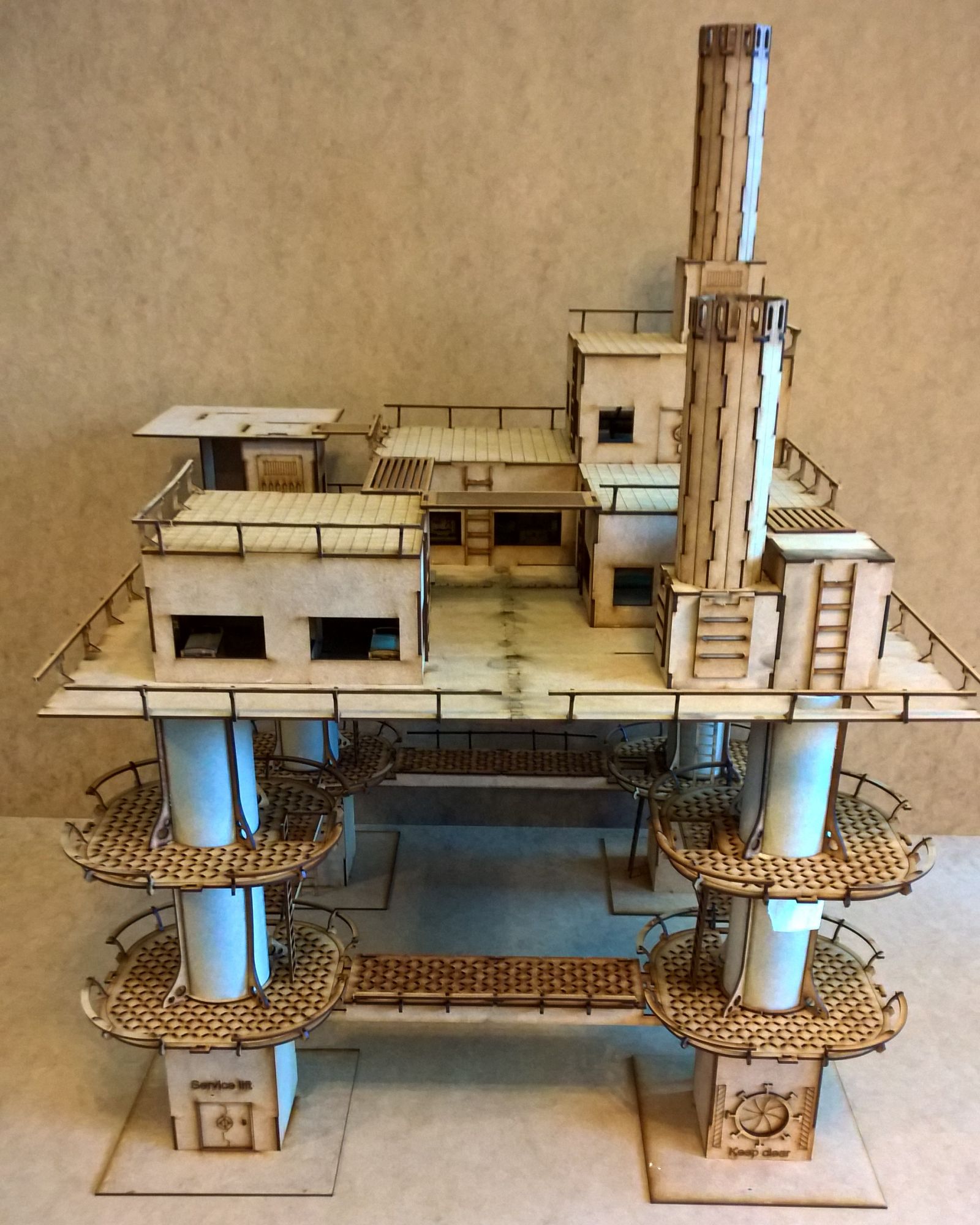 Any orders containing one or more Tubular building(s) from this category between April 5th and midnight on April 30th will be entered into a prize draw to win a promethium rig.
http://www.wargame-model-mods.co.uk/ourshop/cat_1446212-Tubular-buildings.html
The prize will be announced may 16th on my facebook page and on this page. The winner will be emailed and will have 1 week to claim the prize by replying if they do not then another winner will be selected, and the process will repeat.
One entry per order.
This is the promethium rig. A huge promethium platform for extracting promethium from planets. This huge model measures 52x52x52 cm and is my largest single building to date. This would make an amazing center piece to any table in a hobby room or club. It adds almost 4 square feet of extra playable area to a table and that's only counting the top. There are Also 8 platforms attached to the legs with 4 walkways connecting them.
The top has three separate rooms with plenty of space, they are on two different levels, they have loads of windows and walkways for moving around and shooting through. 8 ladders are included for moving from level to level.
The rooms all have sliding doors you can open and close any time. This can allow for some great game play using special rules such as the doors are open for one turn then closed for one turn or you need to locate a switch to open them all. This could be great for assault style games. It also includes a set of 16 shutter and grates to cover windows that you do not want in play.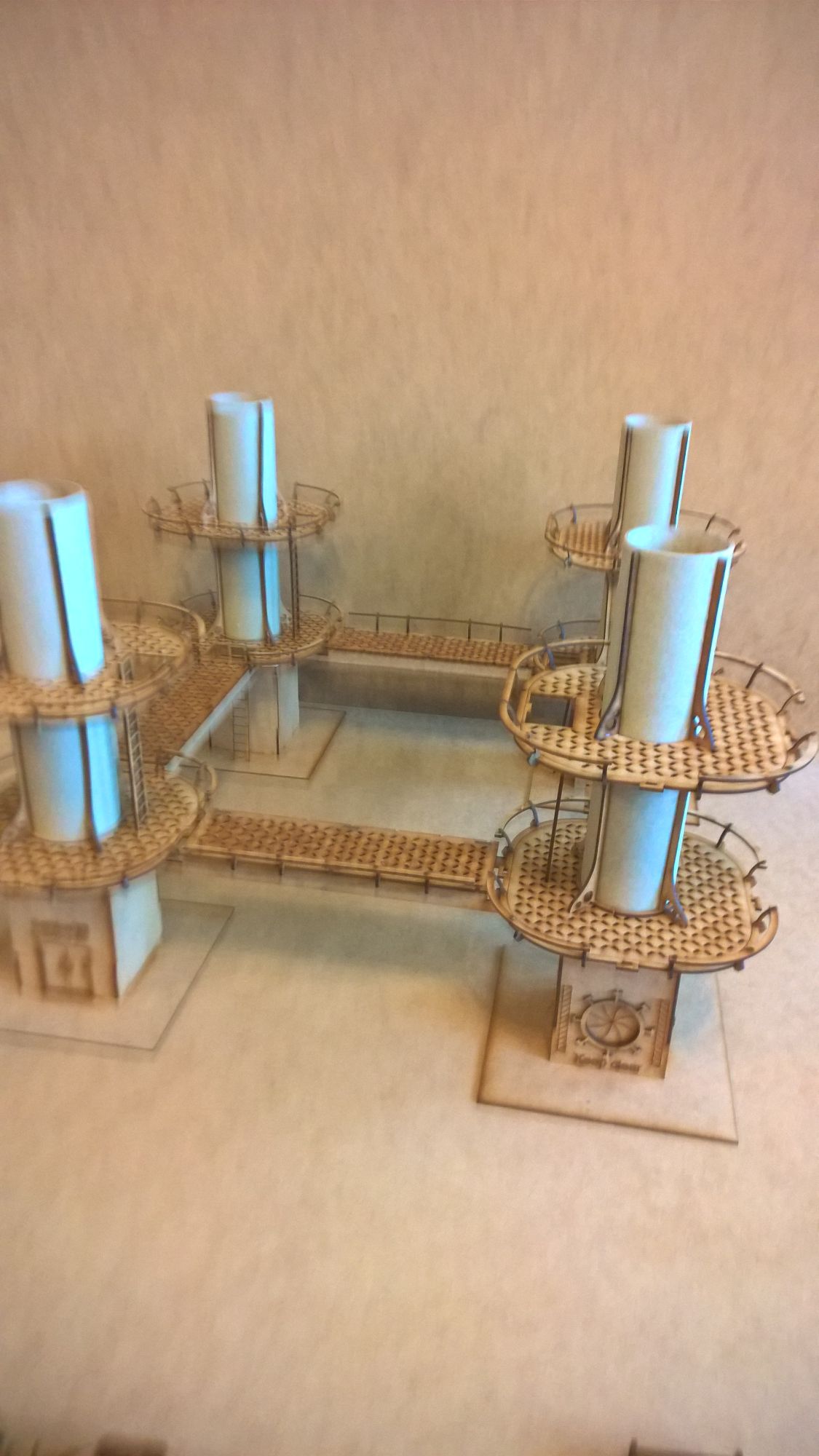 The base is made from 4 strong and sturdy legs with removable walkways between them. The platforms on each leg can be linked onto several of the buildings in the main campaign, The smoke stacks, The quad silo and the Fuel dump. The weight of the top is transferred directly down the large tubes into the table top making it very sturdy and reliable.
Access to the top is achieved via 2 service lifts in 2 of the legs there are also two ladder access point from the legs as well, you can also drop troops off via aerial transport.
Each room is filled with prop pieces and can be either sparsely or densely populated. It comes with 1 generator, 2 weapons lockers, a set of beds and a set of desks totaling 18 different pieces.
The top is removable and once the walkways between the legs are removed the entire building can be packed away into a storage box.